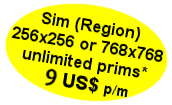 Order Land

Internet Explorer, Firefox and Google Chrome are examples of software used for visiting webpages. We call them: "Browsers". To visit a virtual world one needs a browser for virtual worlds. The general term for a 3D browser is a: "Viewer".
There are multiple viewers to choose from but basically they all work the same.





Sylvia Sonoda (CCO Swondo) uses CoolVLviewer by Henri Beauchamp. This viewer can be used for Opensim worlds like OSgrid and Metropolis but also for Second Life. The User interface is based on the first generation SL viewers but the engine is generation 3 with the latest addings for Mesh etc.

CoolVLviewer Website
At the website click downloads at the top line.






A list of other usable viewers like Firestorm, Singularity, Replex and Kokua is maintained by OSgrid staff at the:

OSgrid Download page
Scroll down to the ''Viewer'' section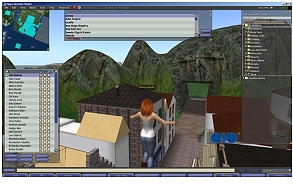 To be able to go inworld with a viewer, one needs to sign-up with a world(grid).
Swondo advices to create an account with OSgrid and/or Metropolis.
It is free and no personal info is required other then a working e-mail address.

OSgrid Sign-up

Metropolis Sign-up